2022
Due to the pandemic, this year's event will be a small in-person celebration that brings graduates and their families together with university leadership, faculty, staff and community to celebrate and honour their academic success. The Indigenous Graduation Celebration will include an honour walk, seating for family and friends, dancing, jigging, drumming, singing, a photographer taking photos of graduates and remarks from special guests.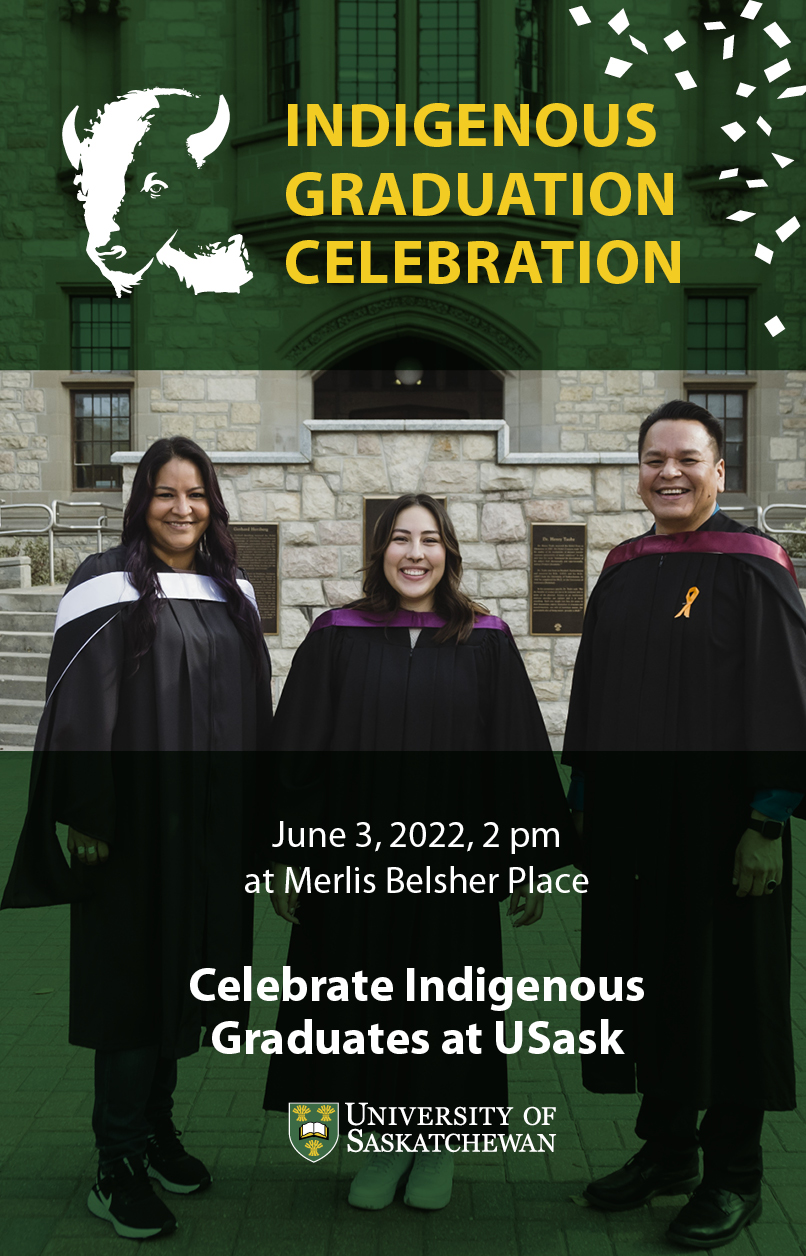 COVID-19
During the Indigenous Graduation Celebration, masking will still be required in Merlis Belsher Place. Please help protect our community by staying home and watching the live stream if you feel unwell. More information on USask COVID-19 protocols.
USask Community
We invite our USask community to come out and celebrate the Indigenous graduates. No registration is required.
History of Celebrating Indigenous Students at USask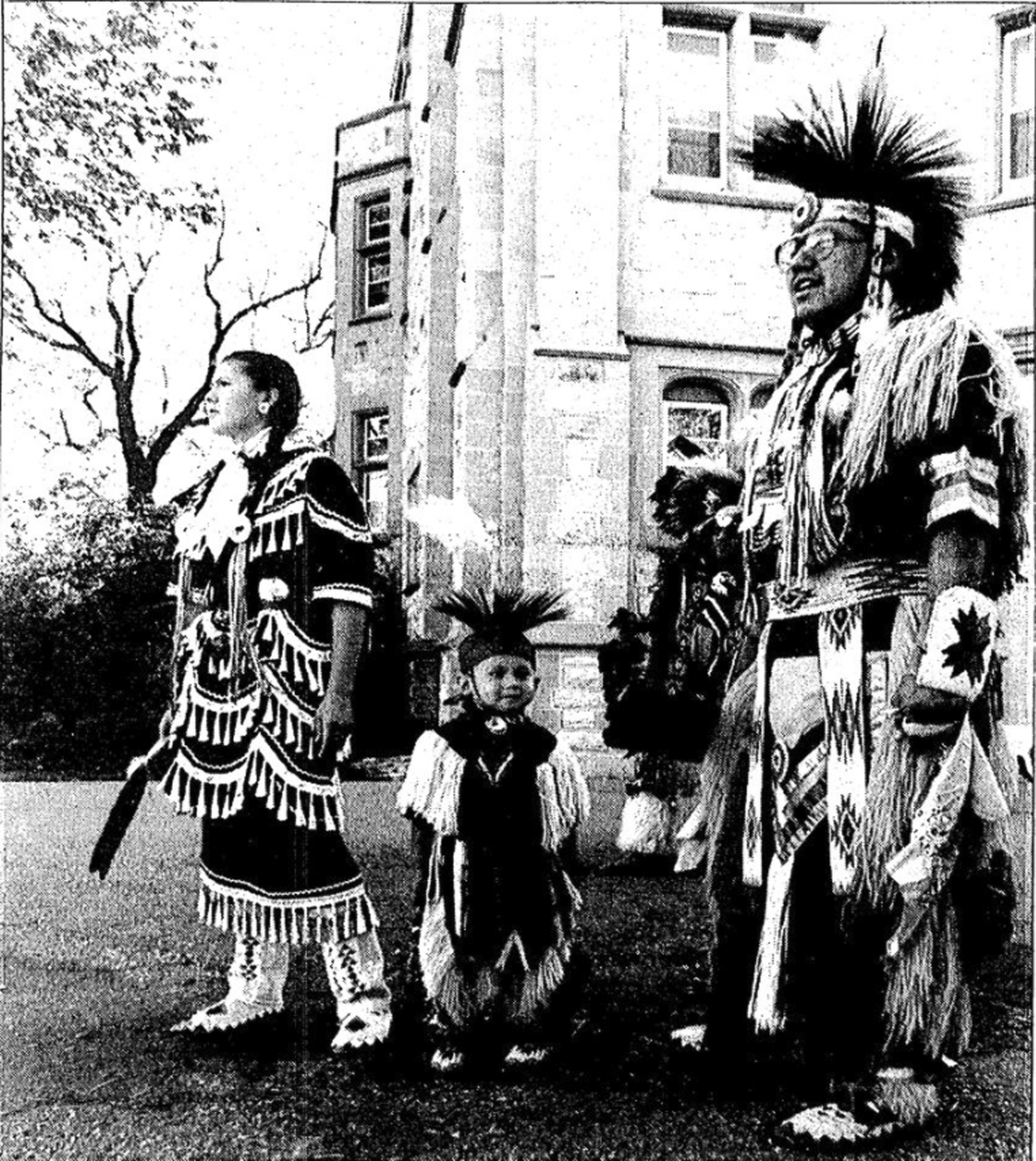 With its origins dating back to the 1980s, the university's annual powwow was held to celebrate the academic success of Métis, First Nations and Inuit graduates from the University of Saskatchewan (USask) and local secondary schools. The powwow was also a time to celebrate the Indigenous community and culture at USask and around the province. Over the years it was held in many locations including The Bowl, Griffiths Stadium, Convocation Hall and most recently Merlis Belsher Place. In the 2010s it grew to be the largest annual Indigenous event held by the university. At this time it attracted over 2,500 participants and required over 200 volunteers to run each year. 

Initially the USask powwow was held during welcome week festivities as a Welcome Back Powwow. In 2010, it was moved to spring to celebrate the achievements of Indigenous USask and high school graduates. In 2019 the Graduation Powwow was officially included in the universities Convocation activities.
 USask Graduation Powwow 2010 to 2019