Established in 1907, the University of Saskatchewan has a long history of excellence. USask is one of the top research-intensive, medical doctoral universities in Canada. Our graduates, recognized for their strong work ethic, resourceful nature and determination, are leading change here at home and around the world.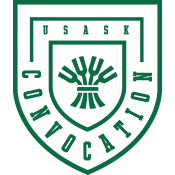 For more information about convocation and graduating at USask, visit the graduation and convocation webpage.
Watch live
November 9, 9 am
College of Agriculture and Bioresources, College of Education, College of Engineering, College of Dentistry, College of Kinesiology, College of Law, College of Medicine, College of Nursing, College of Pharmacy and Nutrition, School of Rehabilitation Science, School of Public Health, and Western College of Veterinary Medicine
November 9, 2 pm
College of Arts and Science, Office of the Provost, Edwards School of Business, Johnson Shoyama Graduate School of Public Policy, and School of Environment and Sustainability
Celebrate
There are many ways to celebrate the class of 2022! Can you proudly display a graduation lawn sign, buy a USask parchment frame, or use #USaskClassOf2022 and USask-themed GIFs in your social posts.
Welcome to the USask Alumni family
USask Alumni is proud to call you one of our own. There are so many reasons to stay connected to USask once you graduate!
Learn about the benefits and perks you're eligible to receive as a USask graduate by following @USaskAlumni on Instagram, Facebook and Twitter and by visiting our website. Update your contact information to receive the annual Green & White alumni magazine, the monthly newsletter, invitations to alumni events, and to ensure you don't miss any of our alumni contests.
Celebrating our Golden Grads
As we celebrate the class of 2022, we also celebrate the class of 1972. It is our tradition to honour graduates from 50 years ago who we call Golden Grads. Visit the USask Alumni website to see how we celebrate this milestone.
Honorary degree and award recipients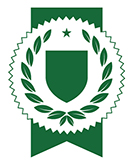 As part of convocation ceremonies this fall, an honorary degree is presented to a distinguished community member, and awards are presented to our top teacher, researcher and graduating students. 
Convocation through the years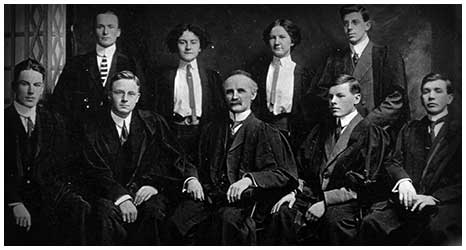 1912
First convocation granting earned degrees held at the Collegiate Institute (Nutana Collegiate).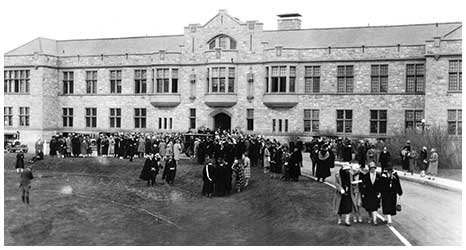 1913
Ceremony moves to Convocation Hall in the newly completed College Building (Peter MacKinnon Building).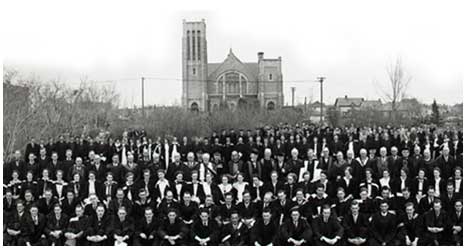 1931
Convocation moves off campus to the larger facilities of Third Avenue United Church.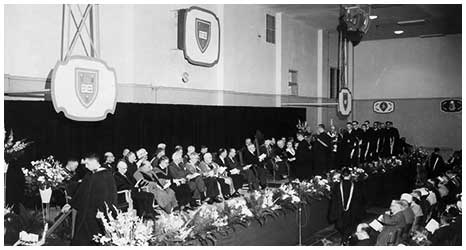 1950
The ceremony moves back to campus to the gymnasium in the newly completed Physical Education Building.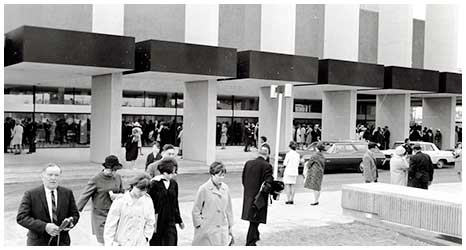 1968
Convocation moves downtown to Centennial Auditorium (TCU Place).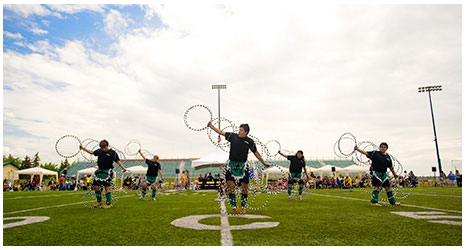 2010
The USask powwow, a mainstay on campus since the 1980s, moves to the spring to celebrate the achievements of Indigenous USask and high school graduates.
2019
Convocation comes home to campus at Merlis Belsher Place.
2020/2021
In line with government requirements regarding COVID-19 prevention, in-person convocation ceremonies are canceled, and graduates are celebrated online and in other ways.
2021
The Graduation Powwow event changes to the Indigenous Graduation Celebration.
2022
After monitoring public health data and in consultation with experts, in-person convocation ceremonies resume.
University of Saskatchewan Archives & Special Collections, Photograph Collection — chronologically from top left: A-3638, A-1664, B-150, A-9381, A-9697.
About
At the University of Saskatchewan, our convocation marks the transition from the role of student to the holder of a degree with its accompanying rights and privileges. During the event, we also award degrees to honorary degree recipients, celebrate the academic achievements of our most talented graduates, and acknowledge our most distinguished teachers and researchers.
Convocation is a time to congratulate graduates and share stories of hard work, creativity and accomplishment—our president and honorary degree recipients tell these stories at convocation.
Graduate entry song
To start the ceremony, everyone stands as an entry song begins, and graduands and the platform party enter.
Academic dress
A black gown is worn by those graduating with bachelor's, and master's, while a black gown with green patches is worn by those receiving a doctoral degree.  The gown has pointed sleeves at the bottom for the bachelor's degree, a long sleeve and a semi-circular cut at the bottom for the master's degree, and round open sleeves for the doctoral degree. The doctoral gown incorporates green and gold on the front and sleeve panels.
The hoods for the bachelor's and master's degrees are black. The master's and doctor's hoods have a lining and the bachelor's has an edging (and in some cases, a lining) of a color distinctive of the degree. Doctoral hoods have a green satin lining with gold trim, and the honorary degree hoods feature a white satin trim. A velvet Beefeater-style hat with a green, gold and white tassel is also part of the doctoral dress.
Indigenous Graduation Celebration
The Indigenous Graduation Celebration takes place in the spring of each year. Métis, First Nations and Inuit graduates and their families come together with university leadership, faculty, staff and community to celebrate graduates' academic success. 
2022 fall graduates will be invited to the 2023 Indigenous Graduation in the spring.
Stories
Show us how you are celebrating on your social media accounts and make sure to include #USaskClassOf2022 in your posts. Incorporate USask themed GIFs by searching "USask".