Contact & hours
General hours:
Monday - Friday: 8:30 am - 4:30 pm
Access and Equity Services is currently staffed remotely, maintaining regular office hours. We are not able to accept in person visits. You will still be able to contact us with questions and to book appointments, which will either be over the phone or WebEx. For the most efficient response, please email us at aes@usask.ca.
Virtual Drop-in hours:
AES offers 15 minute virtual "drop-in" appointments with an AES advisor if you have questions. 
| | |
| --- | --- |
| Mon. and Thurs. | 9:30am to 12:00pm (noon) |
| Tues. and Wed. | 2:00pm to 4:00pm |
Advising
Our advisors are here to help you navigate the registration process and can inform you of all the necessary supporting documents required. We encourage you to register with Access and Equity Services as early as possible if you require accommodation. You can register with AES for temporary or permanent conditions. 
If you are unsure of whether or not registering with AES is right for you, you can contact us.
Registration process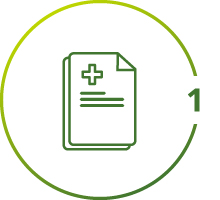 Step 1 - Obtain the appropriate documentation
For medical-based disabilities, a licensed health care practitioner must fill out a medical questionnaire.
For learning disabilities, you will need a psycho-educational assessment that was completed by a registered psychologist within the past five years.
For other accommodations (prohibited grounds, religion, genders identity or family status) supporting documents vary on a case to case basis. Our staff will advise you.
The documentation can be forwarded directly to AES by the licensed health care practitioner or the student can forward it via email or fax. Drop-off is currently not an option at this time.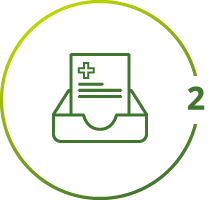 Step 2 - AES will review your documents
Once the documents have been reviewed you will receive an email to your USask email account inviting you to call us to make a registration appointment.
This may take up to two weeks if we need to follow-up with the licensed health care practitioner.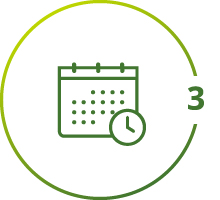 Step 3 - Book a registration appointment with AES
Contact us to book a one-hour appointment to finalize your registration.
Registration can proceed only if the documentation is on hand at the time of the appointment.
Deadlines
While there isn't a deadline to register with AES, there are exam accommodation deadlines that you should be aware of. Visit the
Exam and Academic Accommodations
page for more information or contact your AES advisor. If you are not yet registered with AES, please email
aes@usask.ca
.
For information about student loan grant application deadlines for students with permanent disabilities, please email
aesassistivetech@usask.ca
 as the deadlines vary by province/territory.
Programs & services
Access to most services and programs provided by AES is restricted to students who have registered with the office. Services include:
Accommodations
What is an accommodation?
Accommodations are supports or services that allow a student with a disability, or other accommodation needs, a fair opportunity to engage in academic activities and fulfill essential course and program requirements. Accommodations are meant to level the playing field for students; they are never meant to provide an advantage to students. Accommodations are not the same as modifications; you must still meet the learning outcomes of your program.
Students with disabilities
We encourage you to register with Access and Equity Services as early as possible if you identify with one or more of the following broad categories (this is not a comprehensive list):
Attention Deficit Hyperactivity Disorder (ADHD)
Autism Spectrum Disorder
Brain Injury or Concussion
Chronic Health Issues (Bowel Diseases Epilepsy, Migraines)
Deaf/Hard of Hearing
Learning Disability
Mental Health (Anxiety or depressive disorders, Schizophrenia, Eating Disorders)
Mobility/Functional Issues
Low Vision/Legally Blind
Temporary conditions
Types of disabilities
In order to register with AES as a student with a disability you must have a Medical-based or Learning Disability:
Medical-based Disabilities

 

- any degree of physical disability, mental disorder(s), infirmity, malformation or disfigurement.
Learning Disabilities: any intellectual disability or impairment, learning disability or a dysfunction in one or more of the processes involved in the comprehension or use of symbols or spoken language (this

 

does not

 

include struggling with English as a second language).
By law, AES defines disability according to Section 2(1)(d.1) of the Saskatchewan Human Rights Code
Students diagnosed with COVID-19
The University of Saskatchewan does not require students to register with Access and Equity Services for a diagnosis of COVID. No formal medical documentation needs to be presented to an instructor; use of the student-signed Declaration of Absence form is acceptable if necessary. Also, note that the Student Wellness Centre does not provide a medical note for missed academic requirements (including exams) because of illness.
Students who are feeling unwell should contact their instructors who will be able to guide the student with regard to departmental and/or college procedures to determine next steps related to requesting deferred exams, postponing non-final exams, or requesting extensions on outstanding work.
Should you require further information, please contact your department head or associate/assistant dean.
Students with other accommodation needs
If you require an accommodation based on your religion, family status (including pregnancy) or gender identity, please contact aes@usask.ca or phone 306-966-7273.
You have a right to an education, and USask will make reasonable accommodations to ensure you are not discriminated against on the basis of:
religion
creed
marital status
family status
sex
sexual orientation
disability
age (18 or more)
colour
ancestry
nationality
place of origin
race or perceived race
receipt of public assistance
gender identity
By law, AES defines 'prohibited grounds' according to Section 2(1)(m.01) of the Saskatchewan Human Rights Code
Funding
There may be funding available to you to purchase assistive technology or to subsidize the cost of a psycho-educational assessment through Student Loans. Book an appointment with an advisor for more detailed information.
Faculty information
If you have a student in your class that needs accommodations and you have questions, please feel free to contact our office.
Instructor guide for accommodating students with disabilities
Information for instructors regarding accommodations for students is available, including updated information for remote learning accommodations.