Wellness workshops
We are committed to creating a culture that promotes and supports the health and well-being of all who study and work on our campuses. 
Presented by Student Affairs and Outreach and the Student Wellness Centre.
2020 Winter Term
ADHD Education and Support Sessions
ADHD Open Panel
Anxiety 101
Bringing in the Bystander
Failing Forward: Grit and Resiliency
Grief 101: A Support Group for Students
The Inquiring Mind
Introduction to Conflict Resolution: Dealing with Difficult People
LivingWorks safeTALK
Mental Health First Aid
Resolving Conflict Constructively
For more information about these workshops, call 306-966-5757 or email student.outreach@usask.ca.
Mental and physical health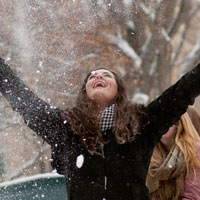 Mental health healthy mind
I want information about:
Stress
Anxiety
Depression
Relationships
Self image
---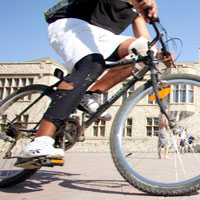 Physical health healthy body
I want information about:
Sleep
Drugs and alcohol
Sexual health STIs, contraception, pregnancy
Nutrition
Fitness
Everyday health concerns including headaches, backcare, cold/flu, etc.  
---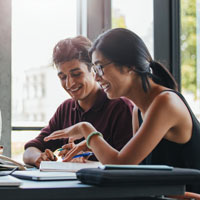 Healthy life school-life balance
I want information about:
---
Find actions to take to improve your wellbeing
Find the stage that most closely describes your behavior and feelings to determine which actions you should take to move toward or remain in the HEALTHY phase.
Off-campus support
Through USask's free GuidanceResources program, off-campus and distance students can speak with financial experts, health coaches, mental-health clinicians, and lawyers.
Specialists are also available to provide pre-screened referrals and resources for just about anything on your to-do list.
Studies show that off-campus and distance education students experience feelings of loneliness and isolation more frequently than on-campus students. Off-campus and distance education students may also struggle with the demands of higher education without having a network of peers and fellow students that they can meet with face-to-face on a regular basis. A 2013 study conducted by the Student Centre at The University of Tasmania reported that distance education students considered the "worst aspects" of not attending classes on-campus is feeling that their unique needs are not addressed, and that there is a lack of resources available to support students taking courses online. Additionally, many distance education students are often juggling other tasks, such as full time work or raising a family. 
It can be challenging to balance the demands of work, school, and personal life while keeping your health in mind. Do you feel stressed and overwhelmed often? Is it difficult to find time to go to the gym, take a walk, devote time to exercise, or prepare meals with healthy, fresh foods? Have you been failing to take time to connect with your faith or culture? If you feel like you are struggling to maintain a healthy lifestyle, check out this list of national and provincial resources for mental, physical, spiritual and social health geared towards students who are studying at USask but not attending classes on the main Saskatoon campus. Many of these services offer support and information by phone or email, allowing you to ask the questions you need in a way that fits into your busy lifestyle.
If you are in crisis or need immediate assistance, call 911 or go to your nearest emergency room. None of these resources are a replacement for emergency care.
Getting help
Sometimes you may realize you need a little help staying healthy. Balancing the demands of university and staying well in the process is no small feat. 
Student Wellness Centre
Doctor and nurse appointments
Mental health assessment, consulting and counselling
Nutritional counselling
Sexual health care including contraception counselling and STI prevention, testing and treatment
Physiotherapy*
Message therapy*
Chiropractic care*
*Associated fees for physio, massage and chiropractic. 
Student Affairs and Outreach
If you are in distress or in crisis or you are experiencing mental health concerns please contact us.
We can provide or connect you to the right support and services you need.