Urgent assistance
 Immediate threat or danger; life threatening or severe psychological difficulties
Saskatoon Police Service 911 or 9-911 (on campus)
Royal University Hospital 103 Hospital Drive
Campus Protective Services (306) 966-5555
Urgent after hours assistance
Saskatoon Crisis Intervention Services (306) 933-6200 (24 hour)
Campus Protective Services (306) 966-5555
Royal University Hospital Emergency 103 Hospital Drive
Saskatoon Police Service 911 or 9-911 on campus
Saskatoon Sexual Assault Crisis Centre (306) 244-2224
Services
The following services are provided by family physicians, medical specialists, psychiatrists, nurse practitioners, nurses, social workers and a dietitian:
Doctor and nurse appointments
Mental health assessment, consulting and counselling
Nutritional counselling
Sexual health care including contraception counselling and STI prevention, testing and treatment
Physiotherapy*
Massage therapy*
Chiropractic care*
Acupuncture*
*Associated fees for physio, massage, chiropractic and acupuncture. See below for pricing.
Booking an appointment
Important
When you book an appointment please let us know if:
Safety (yours or others) is at risk
You have experienced a recent trauma (e.g., physical or sexual assault, life-threatening accident)
Call the centre at 306-966-5768 or visit the centre (third and fourth floor of the Place Riel Student Centre).
Additional services
Some of the following services are also available but may have restrictions or associated fees: 
Chiropractic, physical therapy and massage therapy services
These services are not free but fees are partially covered by USSU/GSA student health and dental plans and most personal health plans. 
| | | |
| --- | --- | --- |
| | Student | Staff and faculty |
| Chiropractor | 1st visit $65, follow-up $45 | 1st visit $65, follow-up $45 |
| Physiotherapist | 1st visit $55, follow-up $40 | 1st visit $80, follow-up $56 |
| Massage Therapist* | 30min:$40, 45m:$50, 60m:$60 | 30 min:$45, 45m:$60, 60m:$75 |
| Acupuncture** | $70 new and $55 follow up | $85 new, $70 follow up |
*Referral is required for massage for coverage under the StudentCare plan.
** Acupuncture is not covered under StudentCare, but is covered under SunLife for staff and faculty.
Appointments
Please bring your provincial health card to your appointment.
Provide at least 24 hours notice if you are unable to attend your appointment. You may be charged for missed appointments.
ADHD treatment
For students who think they may have ADHD: If ADHD is suspected after an initial appointment, screening tests and further appointments are scheduled in order to confirm the diagnosis and discuss treatment.  The protocol involves several 30-minute appointments and requires a few weeks to complete.
For students previously diagnosed with ADHD: If you have a local provider who has seen you for this before, we ask that you continue to see that provider for ADHD-related concerns or prescriptions. If you do not have a local provider, we will request records pertaining to the ADHD diagnosis. If the records are incomplete, we would proceed with our evaluation protocol described above to complete our requirements.
Stimulant medication policy: We will not prescribe stimulant medication until the ADHD evaluation is completed and the student has signed our patient agreement for psychostimulant therapy. 
Medical excuse notes
We do not provide Medical excuse notes for missed academic requirements (including exams and labs) because of illness. A physician may provide a letter supporting accommodation or medical withdrawal for students who have been under the care of a physician for management of a long term illness. Colleges provide a procedure to be followed for missed academic requirements; use of the student-signed Declaration of Absence form is recommended. 
Travel immunizations
For short-term "resort vacation" travel, students can get their Hepatitis A and/or B vaccinations (ideally at least a month before travel - earlier is better so it can be effective). We do not provide travel medicine consults or advice about what medicines or vaccines students should get for other international travel. We recommend the Saskatoon Health Region International Travel Centre for a comprehensive consult.
Education and programming
The centre also educates the campus community on a variety of wellness topics. 
Mental health and counselling
Self-care, social support, online mental health resources and mindfulness meditation are effective tools to help students cope with the demands of university.
Professional assistance is advised when mental health difficulties:
are intense
persist
significantly compromise academic and day-to-day functioning
Common reasons students seek counselling:
problematic anxiety
depression
thoughts of suicide
trauma
grief
eating and body image concerns
relationship difficulties
abuse
sexual assault
questions about sexual orientation or gender identity
Learn about the Mental Health Continuum, ways to support your wellbeing and guidelines for when to get professional assistance.
Workbooks
Depression workbooks

Social anxiety workbooks

Worry workbooks
Panic workbooks

Information sheets
Eligibility
Who can visit the centre?
Students with a Canadian (provincial/territorial) health card currently registered in classes at the University of Saskatchewan. Spouses and children of students can access most services at the Wellness Centre, with the exception of psychiatry, one-on-one counselling and group therapy. However, students and their spouses can access couples counselling.
USask staff and instructors may access physiotherapy, massage therapy and chiropractic care.
International students
Learn how to access health care in Canada how to apply for your Saskatchewan health card.
Self-help materials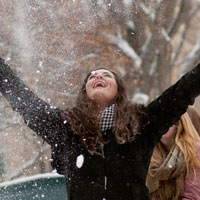 Mental health
Find self-help information about:
Stress
Anxiety
Depression
Relationships
Self image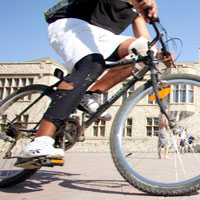 Physical health
Find self-help information about:
Sleep
Drugs and alcohol
Sexual health and STIs, contraception and pregnancy
Nutrition and fitness

Pregnancy and early childhood
Find self-help information about:
Prenatal education
Ressources for babies and young children
Nutrition tips
Student volunteer opportunity
Peer Health are students dedicated to promoting health on the USask Saskatoon campus and are passionate about health issues that impact student well-being. Peer Health works within the Be Well framework in the following seven specialties:
Alcohol moderation and cannabis use
Healthy connections
Healthy lifestyles
Invisible disabilities
Mental wellness
Sexual wellness
Faculty and staff
Services for staff and faculty
| | |
| --- | --- |
| | Staff and faculty |
| Chiropractor | 1st visit $65, follow-up $45 |
| Physiotherapist | 1st visit $80, follow-up $56 |
| Massage Therapist* | 30 min:$45, 45m:$60, 60m:$75 |
Concerned about a student
Contact the Student Affairs and Outreach team at (306) 966-5757. They can provide guidance, assistance and support if you are concerned about a USask student.