Appointments are available in-person, via phone and virtual.   
Book appointments by calling 306-966-5768 or coming to Student Wellness Centre
Same-day mental health support
If you are in crisis, are distressed, or are concerned about another student, please call the Student Affairs and Outreach team at 306-966-5757.
To book a mental health intake,  phone 306-966-5768  or come to Student Wellness Centre.
For after-hours support, please contact Saskatoon Mobile Crisis at 306-933-6200 or Crisis Services Canada at 1-833-456-4566.
Booking an Appointment
The best way to book an appointment is by phone. Please call 306-966-5768. Please make sure that you have your health card and student number ready before calling our office. Some services may provide virtual care for clients who do not require a face-to-face assessment.  
Before booking an appointment with an intake counsellor, please fill the form below:
If you need support that cannot be provided by booking an appointment, or have questions, you can email us at student.wellness@usask.ca. Please do not send personal health information by email, unless requested by us to do so.
IF YOU HAVE an emergency or urgent concern please phone Healthline 811, Mobile Crisis Saskatoon 306-933-6200 or 911. 
Disclosure  for virtual appointments
Student Wellness Centre offers a combination of virtual care and in person visits.  We may be using video and audio technologies for virtual appointments. Some of these technologies are provided by the province or territory. Others have been provided by vendors like Google or Apple to help make discussions with your care provider as easy as possible during these difficult times. Some health concerns can be addressed with virtual care alone, but in some cases your doctor may ask you to come in person for a physical examination.
We do our best to make sure that any information you give to us during virtual care visits is private and secure, but no video or audio tools are ever completely secure. There is an increased security risk that your health information may be intercepted or disclosed to third parties when using video or audio communications tools.
To help us keep your information safe and secure, you can do the following:
Understand that emails, calls or texts you receive are not secure in the same way as a private appointment in an exam room.
Use a private computer/device (i.e., not an employer's or third party's computer/device), secure accounts and a secure Internet connection. For example, using a personal and encrypted email account is more secure than using an unencrypted email account, and your access to the Internet on your home network will generally be more secure than an open guest Wi-Fi connection.
You should also understand that electronic communication is not a substitute for in-person communication or clinical examinations, where appropriate, or for attending the emergency department when needed (including for any urgent care that may be required).
By providing your information, you agree to let us collect, use or disclose your personal health information through video or audio communications (while following applicable privacy laws) in order to provide you with care.
In particular, the following means of electronic communication may be used:
Email
Videoconferencing (Pexip, WebEx, Zoom, etc.)
Text messaging (including instant messaging)
Urgent assistance
Immediate threat or danger; life threatening or severe psychological difficulties
Saskatoon Police Service 911 or 9-911 (on campus)
Royal University Hospital 103 Hospital Drive
Campus Protective Services (306) 966-5555
Urgent after hours assistance
Saskatoon Crisis Intervention Services (306) 933-6200 (24 hour)
Campus Protective Services (306) 966-5555
Royal University Hospital Emergency 103 Hospital Drive
Saskatoon Police Service 911 or 9-911 on campus
Saskatoon Sexual Assault Crisis Centre (306) 244-2224
Services
Students have acces to the following providers at Student Wellness Centre:
- Family physicians
- Nurse practitioners
- Registered nurses
- Community mental health nurses
- Psychiatrists
- Social workers and Counsellors
- Psychologists
- Obs-Gyne resident
- Dietitian
- Physiotherapists
- Chiropractor
- Massage therapist
- Peer health education
*Associated fees for physio, massage, and chiropractic.
Eligibility
Who can visit the centre?
Students with a Canadian (provincial/territorial) health card currently registered in classes at the University of Saskatchewan. Dependants of students can access most services at the Wellness Centre, with the exception of psychiatry, one-on-one counselling and group therapy. However, students and their partners can access couples counselling.
Everyone may access physiotherapy, massage therapy and chiropractic care.
International students
Learn how to access health care in Canada how to apply for your Saskatchewan health card.
Booking an appointment
Important
When you book an appointment please let us know if:
Safety (yours or others) is at risk
You have experienced a recent trauma (e.g., physical or sexual assault, life-threatening accident)
To book an appointment, phone 306-966-5768.
Nursing Services
For more information about nursing services at the Student Wellness Centre, please visit the following page:
Immunizations for College Programs
COVID-19 Vaccine and Tuberculin Skin Test
If TB testing or TB blood work is required, it should be administered and read before immunization or delayed for at least 4 weeks after receiving the COVID-19 vaccine. Receiving the COVID-19 vaccine prior to having all steps of the TB test completed may cause the test to show a false-negative result. Vaccination with the COVID-19 vaccine may take place at any time after all steps of tuberculin skin testing has been completed.
Resources:
https://www.saskatchewan.ca/COVID19
Instructions to Book your Immunization review at the Student Wellness Centre
 You must send in or e-mail or fax your immunization records and consent form prior to your first in person appointment.
Review your College Web page for specific immunization requirements.  All Health Science students must locate their childhood and adult immunization records. Email the records along with your consent form (that is located on your web page – the demographic information on this consent form is needed in order to create your chart and therefore book your appointment) to student.wellness@usask.ca.  OR fax to 306-966-5786.
You will receive your TST (tuberculin skin test) on day 1, and then have it read 48 to 72 hrs later.  There is a $40 charge for this payable by debit or credit card.. 
 Medicine and Physical Therapy students require a 2 step TST, which consists of a TST on day 1, read 48 to 72 hrs later.  IF the TST is negative, it is repeated 1 to 3 weeks later.  There is an $80 charge for this. 
Health Sciences
Students that are in a Health Science Program are required to provide documented proof of immunization.  Completion of these requirements is mandatory for you to be able to do your clinical placements.
Health Science Colleges include Medicine, Nursing, Physical Therapy, Dentistry, Dental Assistant Program, Pharmacy, Nutrition, Public Health and Veterinary Medicine.
Completion of the immunization requirements is the responsibility of the student.  This includes locating childhood and adult immunization records, booking appointments for your immunization review (have your schedule ready when you are booking), and any costs associated with the immunization program (we only accept exact cash or debit card).  You must take a copy of the Immunization Record to your College once it has been completed.
You will be asked to sign a consent form to share your immunization records and/or serology results with your College and clinical placements.  This is to ensure your safety and the safety of your patients.
Locate your child and adult immunization records.  If you do not have these records, check with your parents, Public Health in the area where you grew up in, or your Physician's office.  If your records are not located in Canada, check with any family that may be in the home country.  If you immigrated to Canada as a child, Immigration Canada requires an immunization record signed from a Physician in your country.  Ask your parents for this form.  If you do not or cannot locate any records, you must start your immunizations over – this is costly and timely.  Please make every effort to locate your records.
Booking an Appointment – you may choose to see your Family Physician  or Public Health Nurse to begin and/or complete your immunization review,  but you are still required to have one appointment with Student Health Nurse to ensure all requirements have been met.  Bring your health card to your visit.
Students are to follow the recommendations for Immunizations for health care students as laid out in the most current Saskatchewan Immunization Manual.  https://www.ehealthsask.ca/services/Manuals/Documents/sim-chapter7.pdf (Section 6.3 Publicly Funded Vaccines – Healthcare Worker)
Medical Electives require an immunization review and completion of third party forms.  There is a $20 charge for this service.
Nurse Practitioner Services
Nurse Practitioners are health-care professionals with additional post-graduate education and clinical practice experience. NPs are able to diagnose, order and interpret diagnostic tests, prescribe treatment (including medication) and perform procedures within their legislated scope of practice.  They collaborate with clients to incorporate their clients' values, beliefs and preferences in making decisions about the plan of care.  Health promotion and disease prevention, illness management, and supportive, curative, rehabilitative and palliative care are part of the Nurse Practitioner role. Nurse Practitioners work in collaboration with all members of the Health Care Team and can refer to medical specialty services, physiotherapist, massage therapy and other health services providers.
At Student Wellness, the Nurse Practitioner manages common illnesses specific to our student population.  Some examples of medical problems that you can see the Nurse Practitioner for are: coughs, colds and flus, asthma, urinary tract infections, sexual health including contraception and pelvic exams, skin conditions, minor injuries, and mental health diagnosis and treatment.  
There is a Nurse Practitioner at the Student Wellness Centre five days a week. We look forward to helping you with your health care needs.
Physician Services
There is a physician is available 5 days a week at the Student Wellness Centre. They provide acute and chronic medical care to university students and their dependents. If you do not have a family physician or are from out of province you are welcome to access care here. If you have a family physician in the community we suggest continuing that relationship, however you are still welcome to access services at Student Wellness. 
Some of the services offered by our Family Physicians include, but are not limited to:
General Medical Care
Mental Health Care
Prenatal Care (up to 26 weeks) and postnatal care
Well baby visits
Referrals to Access and Equity Services (AES)
ADHD Screening and treatment
Preventative health care
Transgender Health Care
Sexual Health Care (includes PrEP)
Referrals to Specialists
Minor office procedures (mole removal, sutures, toe nail resections)
ADHD treatment
For students who already have a family doctor outside of SWC: ADHD assessments and diagnosis can be done by any family doctor. You cannot be seen by two family doctors at the same time, so if you don't want that person to diagnose and treat your ADHD, you will need to formally transfer your care to us while you are a student. To treat you, we may require a copy of your file from your current doctor, depending upon your medical history.
For students who think they may have ADHD
: If ADHD is suspected after an initial appointment, screening tests and further appointments are scheduled in order to confirm the diagnosis and discuss treatment.  The protocol involves several 30-minute appointments and requires a few weeks to complete.
For students previously diagnosed with ADHD
: If you have a local provider who has seen you for this before, we ask that you continue to see that provider for ADHD-related concerns or prescriptions. If you do not have a local provider, we will request records pertaining to the ADHD diagnosis. If the records are incomplete, we would proceed with our evaluation protocol described above to complete our requirements.
Stimulant medication policy: 
We will not prescribe stimulant medication until the ADHD evaluation is completed and the student has signed our patient agreement for psychostimulant therapy. 
Medical excuse notes
We do not provide Medical excuse notes for missed academic requirements (including exams and labs) because of illness. A physician may provide a letter supporting accommodation or medical withdrawal for students who have been under the care of a physician for management of a 
long term
 illness. Colleges provide a procedure to be followed for missed academic requirements; use of the student-signed 
Declaration of Absence form
 is recommended.  
Chiropractic, physical therapy and massage therapy services
These services are not free but fees are partially covered by USSU/GSA student health and dental plans and most personal health plans.
| | | |
| --- | --- | --- |
| | Student | Staff, Faculty, Alumni, Community |
| Chiropractor | 1st visit $65, follow-up $45 | 1st visit $80, follow-up $55 |
| Physiotherapist | 1st visit $55, follow-up $40 | 1st visit $80, follow-up $55 |
| Massage Therapist* | 30min:$40, 45m:$50, 60m:$60 | 30 min:$45, 45m:$60, 60m:$75 |
*Referral is required for massage for coverage under the StudentCare plan.
Appointments
Please bring your provincial health card to your appointment.
Provide at least 24 hours notice if you are unable to attend your appointment. You may be charged for missed appointments.
Mental health and counselling
Self-care, social support, online mental health resources and mindfulness meditation are effective tools to help students cope with the demands of university.
Professional assistance is advised when mental health difficulties:
are intense
persist
significantly compromise academic and day-to-day functioning
Common reasons students seek counselling:
problematic anxiety
depression
thoughts of suicide
trauma
grief
eating and body image concerns
relationship difficulties
abuse
sexual assault
questions about sexual orientation or gender identity
Learn about the Mental Health Continuum, ways to support your wellbeing and guidelines for when to get professional assistance.
Workbooks
Depression workbooks

Social anxiety workbooks

Worry workbooks
Panic workbooks

Information sheets
Self-help materials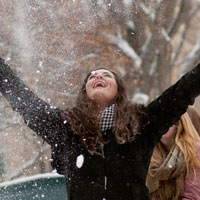 Mental health
Find self-help information about:
Stress
Anxiety
Depression
Relationships
Self image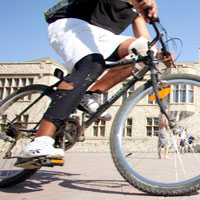 Physical health
Find self-help information about:
Sleep
Drugs and alcohol
Sexual health and STIs, contraception and pregnancy
Nutrition and fitness

Pregnancy and early childhood
Find self-help information about:
Prenatal education
Resources for babies and young children
Nutrition tips
Student volunteer opportunity
Peer Health is primarily run by students dedicated to promoting health to USask students on all of its campuses. Peer Health volunteers and student leaders are passionate about the health issues that impact student well-being. Peer Health is an initiative for the Student Wellness Centre. Peer Health works within the Be Well framework in the following outreach health teams:
Drop-in Peer Support
Harm Reduction: Alcohol Moderation and Substance Use
Healthy and Safe Relationships
Healthy Lifestyles
Indigenous Student Health and Wellness
Invisible Disabilities
Mental Wellness
Prince Albert Campus Community
Cultural Connections
Services for faculty and staff
Services for staff and faculty
| | |
| --- | --- |
| | Staff and faculty |
| Chiropractor | 1st visit $65, follow-up $45 |
| Physiotherapist | 1st visit $80, follow-up $56 |
| Massage Therapist* | 30 min:$45, 45m:$60, 60m:$75 |
Concerned about a student
Contact the Student Affairs and Outreach team at (306) 966-5757. They can provide guidance, assistance and support if you are concerned about a USask student.