Student groups
With over 130 campus clubs and societies it's easy to find a group of people with common interests. Joining a group is extremely easy and is a great way to meet like-minded people, make a difference, and/or obtain professional development.
Undergraduate
Graduate
GIFs and frames
Search "USask" to find USask Facebook frames and to use USask themed GIFs on Instagram, Snapchat and TikTok.
Student centres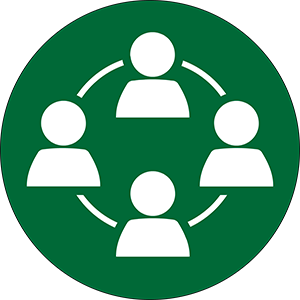 Many centres offer programs to help students get to know one another.
Volunteering and leadership
Volunteering and community involvement are rewarding ways to develop your leadership skills, learn new things, meet new people, experience different career options and gain new experiences.
Sports and recreation
USask Rec
Sign up for a Saskatoon campus recreation intramural sports team, meet people, have fun and keep fit. 
Download the USask Rec app on Apple and Android for all things fitness and recreation. Get the latest schedules for aquatics, open rec, group fitness, intramurals, sign-up for the Fit Centre and more.
Huskies
Show your pride! Come out and cheer on your Huskies!
Download the Huskie Athletics app on Apple and Android for game schedules and information. The HuskieFAN app on Apple and Android offers live streams of games, podcasts and more. 
Need help?
If you have a question and you're not sure who to contact, start with Student Central. They can help with questions about PAWS, finances, registration, academic life, exams, transcripts, convocation and more.