Winter welcome programming (in-person)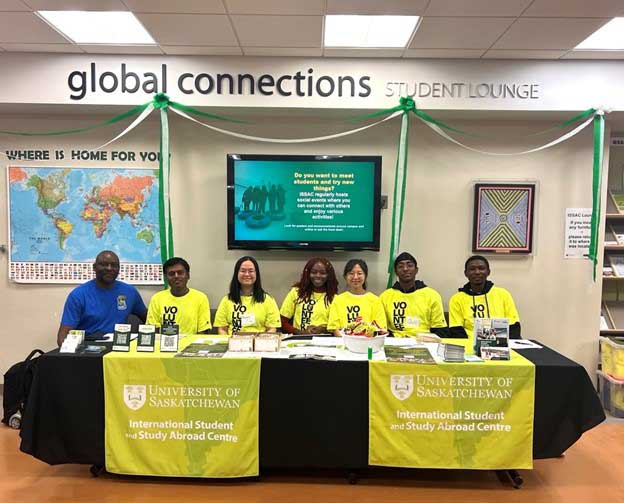 Congratulations and welcome to the University of Saskatchewan! As a new international student to the University of Saskatchewan in winter 2024, there are a variety of programs available to ensure you experience a smooth and engaging transition to life at USask. The International Student and Study Abroad Centre (ISSAC) offers programs at the beginning of each semester for international students:
Answers to all questions related to student life and settlement
Social opportunities to foster connections between students
Connect students with academic resources
Opportunities to see more of campus and the City of Saskatoon
And much more
Pre-arrival webinars: Dec. 6–20
Planning to move to Canada and attend the University of Saskatchewan doesn't need to be stressful or complicated. The International Student and Study Abroad Centre is here to help you make plans, travel safely be prepared for your first days in Canada.
Attend one of our many Pre-Arrival sessions online throughout August. Our staff and other campus stakeholders will present on a variety of useful and relevant topics to your settlement in Canada.
Read more and register below. All Zoom links for the online sessions will be emailed directly to all registrants 24-48 hours before the presentation(s).
All times are Central Standard Time (Saskatchewan). Saskatchewan does not move to Daylight Savings Time. Use this time zone converter to confirm the time in your region.
Before you arrive at USask
After you arrive at USask
Other Essential Information
Check out other resources that may help your transition to your studies in Canada.
Connect with ISSAC
There are many ways to connect with the International Student and Study Abroad Centre. You can contact our office at +1 306-966-4925 or via email: